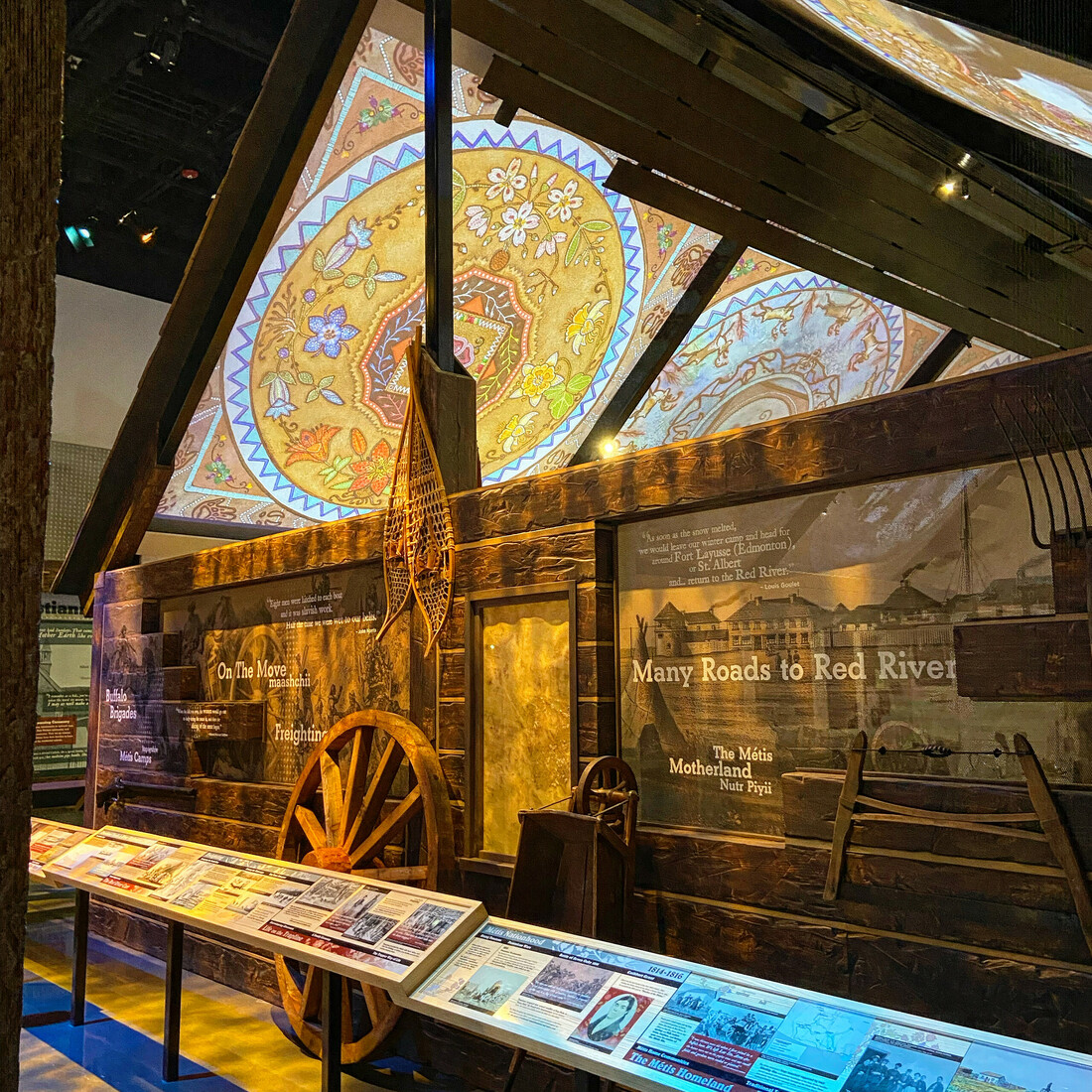 Prolific Métis Members in the Indigenous Peoples Experience
Métis history comes to life in the Indigenous Peoples Experience
The new Indigenous Peoples Experience is a signature exhibit at the Park - the first of its kind in Canada. Fort Edmonton Park partnered with the Confederacy of Treaty Six First Nations, the Métis Nation of Alberta, and more than 50 Indigenous Elders, artists, creators, craftspeople and organizers to ensure an authentic and accurate narrative is presented at the park. Pre-and-post contact is an experience that is distinct to Indigenous Peoples and only they can tell stories of what life was like before, during and after colonization.
A peek into some of the stories of prominent Indigenous people who've impacted our realities today include Métis politician Samuel Cunningham. Fluent in Cree, French and English, Cunningham was often the intermediary between European and Indigenous Peoples, and he played a key role as interpreter in the negotiations of Treaty 8. He also participated in the Riel Rebellion of 1885. In his younger years, Cunningham was a farmer and operated his own fur-trade business. It's said that though Father Albert Lacombe founded St. Albert in 1861, it was the Métis -- in particular the Cunninghams -- who built it. The history is alive today in Cunningham Road and companies such as Cunningham Transport.
Another notable Métis leader highlighted in the Indigenous Peoples Experience is Victoria Belcourt Callihoo. Born before Canada became a country, Callihoo was completely immersed in her Métis heritage. She participated in her first buffalo hunt at the age of 13 and she would travel around the province by horse-and-buggy with her family. Callihoo was 44 years old when Alberta became a province and she spent most of her life in the Métis settlement of Lac St. Anne. Callihoo experienced several societal and technological shifts throughout her lifetime, including having seen the first iterations of telephones, T.V. sets and radios. An active woman, Callihoo was dancing the Red River jig well into her 100s.
Much like his predecessors, Métis businessman and philanthropist Herb Belcourt played a prominent role in developing profitable relationships amongst the Métis and Canadian people. He created several successful businesses in Edmonton and Sherwood Park, many of which are still in operation today, and provided affordable housing to Indigenous Peoples through Canative Housing Corporation in the Edmonton and Calgary regions. He co-founded the Belcourt Brosseau Métis Award, which supports Métis students in Alberta to continue their education.
These are just a few of the names and stories you can experience throughout the new exhibit. If we want to understand the history of Edmonton, we must listen to the people who have lived here since time immemorial. Their stories and experiences have informed our realities today, and we'll honour them by listening to their narratives.