Explore & Discover
Fort Edmonton Park is officially closed for the 2023 Summer Season. But never fear, there are still plenty of fantastic events lined up for this Fall!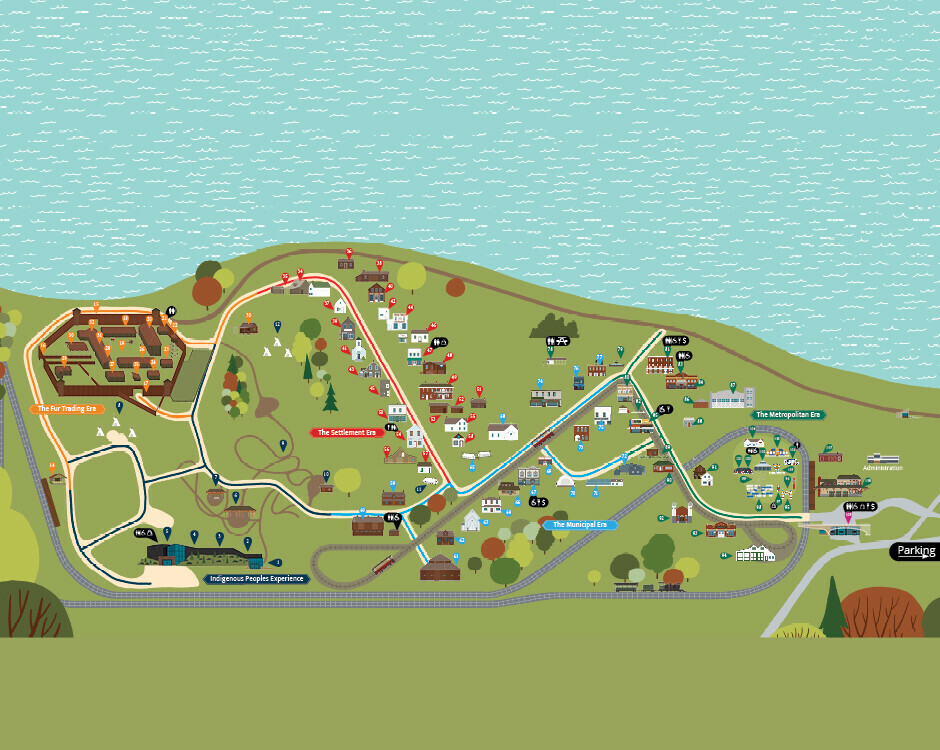 Park Map
Experience the Park from anywhere! Our map brings the attractions to you, making it easy to get around and plan your visit.
Explore the Park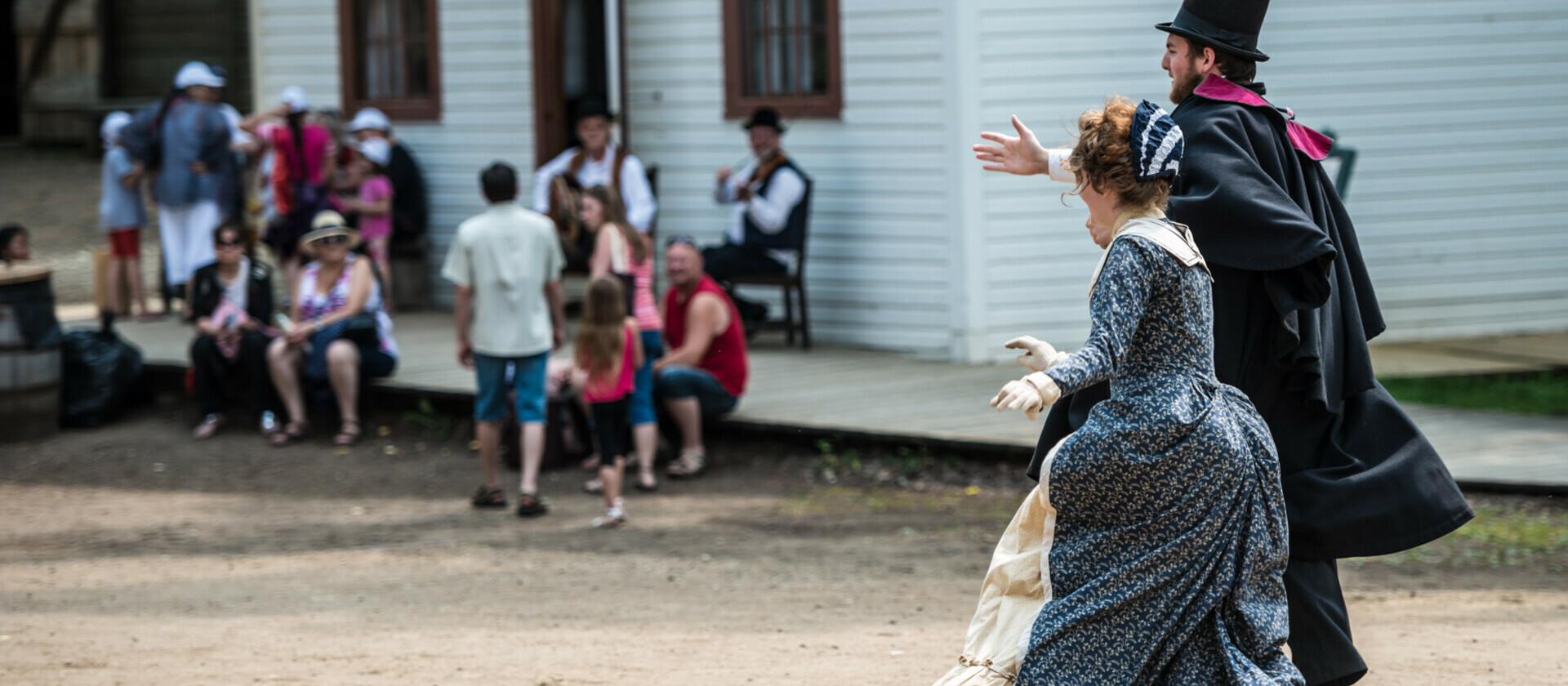 About the Park
Fort Edmonton Park is a leader in cultural tourism offering local, regional, and international guests a truly interactive and memorable experience.
Our expansive, multi-attraction space provides a community gathering place for guests, whether it be a park visit, a private function, or a special event.
Every visit is a new adventure filled with immersive and unique experiences.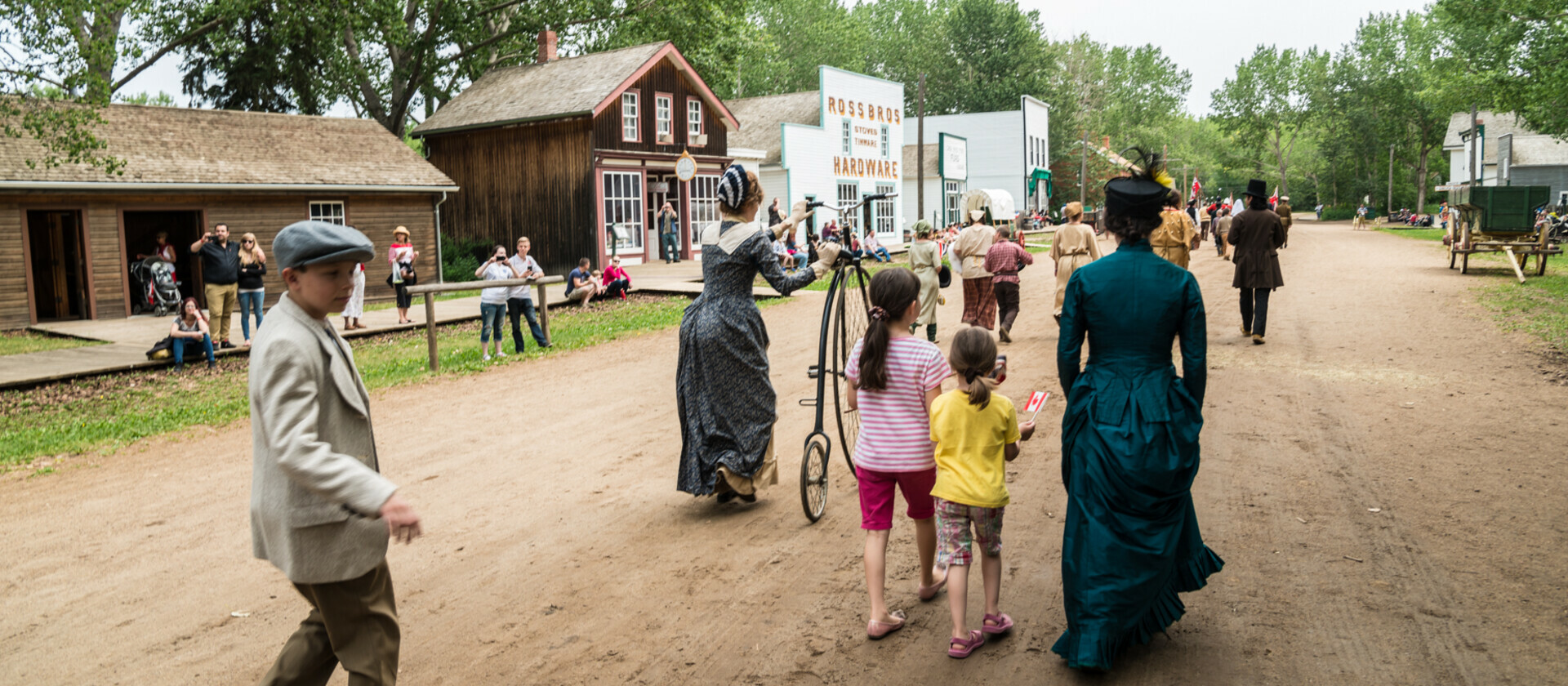 The History of Fort Edmonton Park
Fort Edmonton Park is nestled on 158 acres of wooded parkland along Edmonton's River Valley and began as a Canada Centennial reconstruction project in 1967.
Thanks to the dedicated efforts of the Rotary Club of Edmonton, the Fort Edmonton Foundation, and Fort Edmonton Management Company, the experience continues to expand on Edmonton's story.
Where Dark Things Dwell
I enjoyed how immersive it was. The presence of the actors added time pressure and put you right at the center of the experience. Having this take place on 1885 Street was the perfect setting as well!
The family and myself had a blast.
The biggest surprise was that the trolley and steam train rides were free and unlimited with your paid admission. The volunteers were really good at acting their parts and even tried to sell us snake oil. You can easily spend a whole day there visiting the fort, enjoying the mini fair or learning some Indigenous history and the new building.