Explore & Discover
Visit the award-winning Indigenous Peoples Experience this Winter! The exhibit is open Saturdays and Sundays from January 14 to March 26 from 12 pm - 4 pm.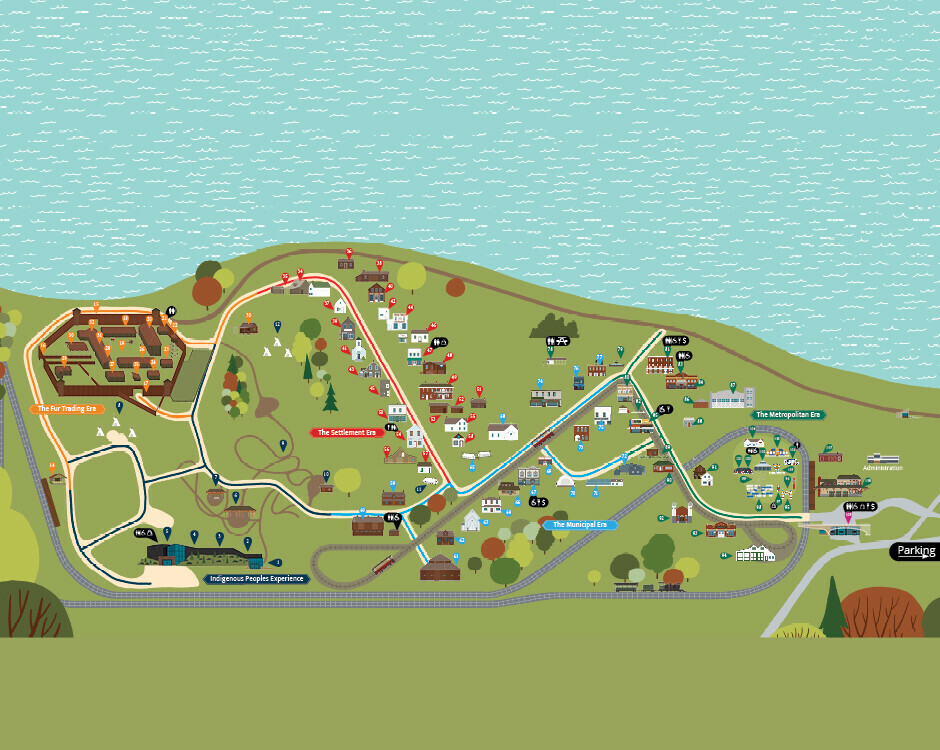 Park Map
Experience the Park from anywhere! Our map brings the attractions to you, making it easy to get around and plan your visit.
Explore the Park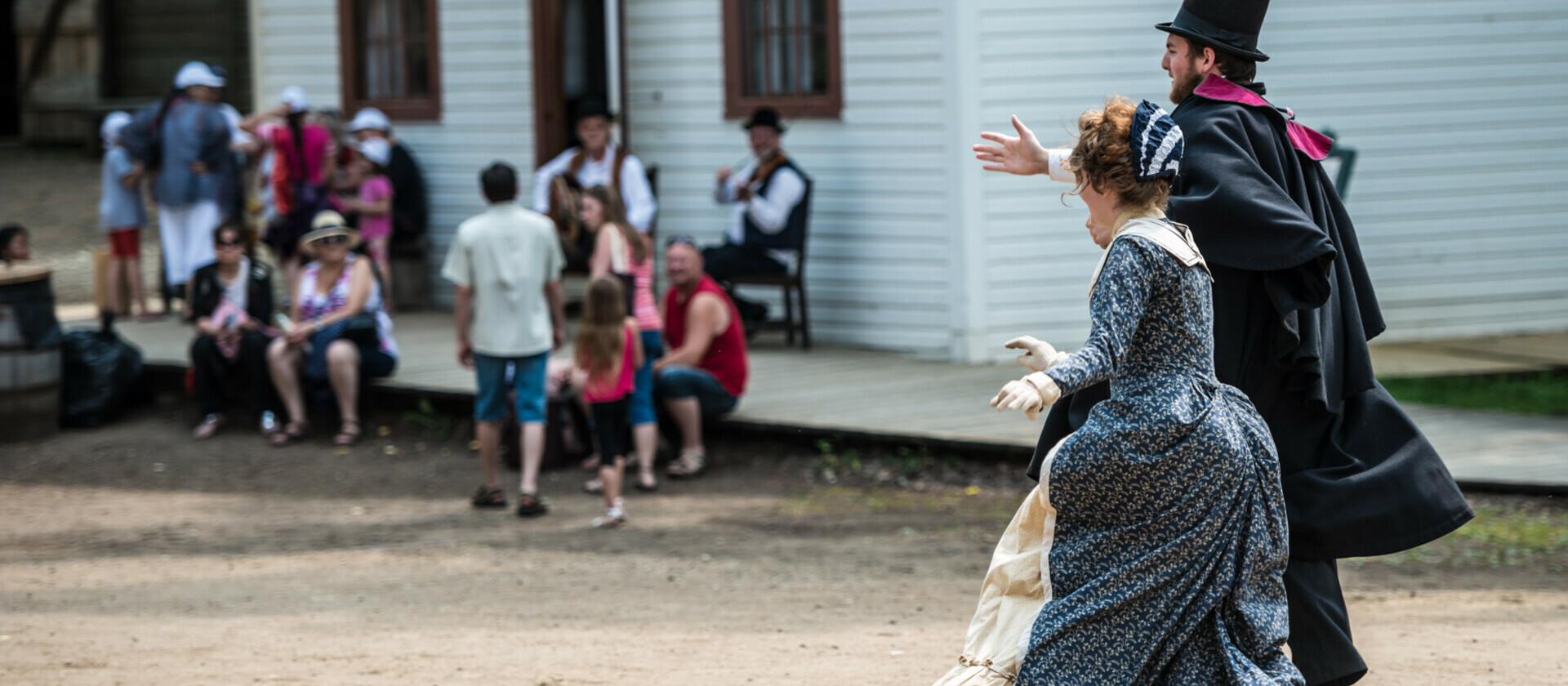 About the Park
Fort Edmonton Park is a leader in cultural tourism offering local, regional, and international guests a truly interactive and memorable experience.
Our expansive, multi-attraction space provides a community gathering place for guests, whether it be a park visit, a private function, or a special event.
Every visit is a new adventure filled with immersive and unique experiences.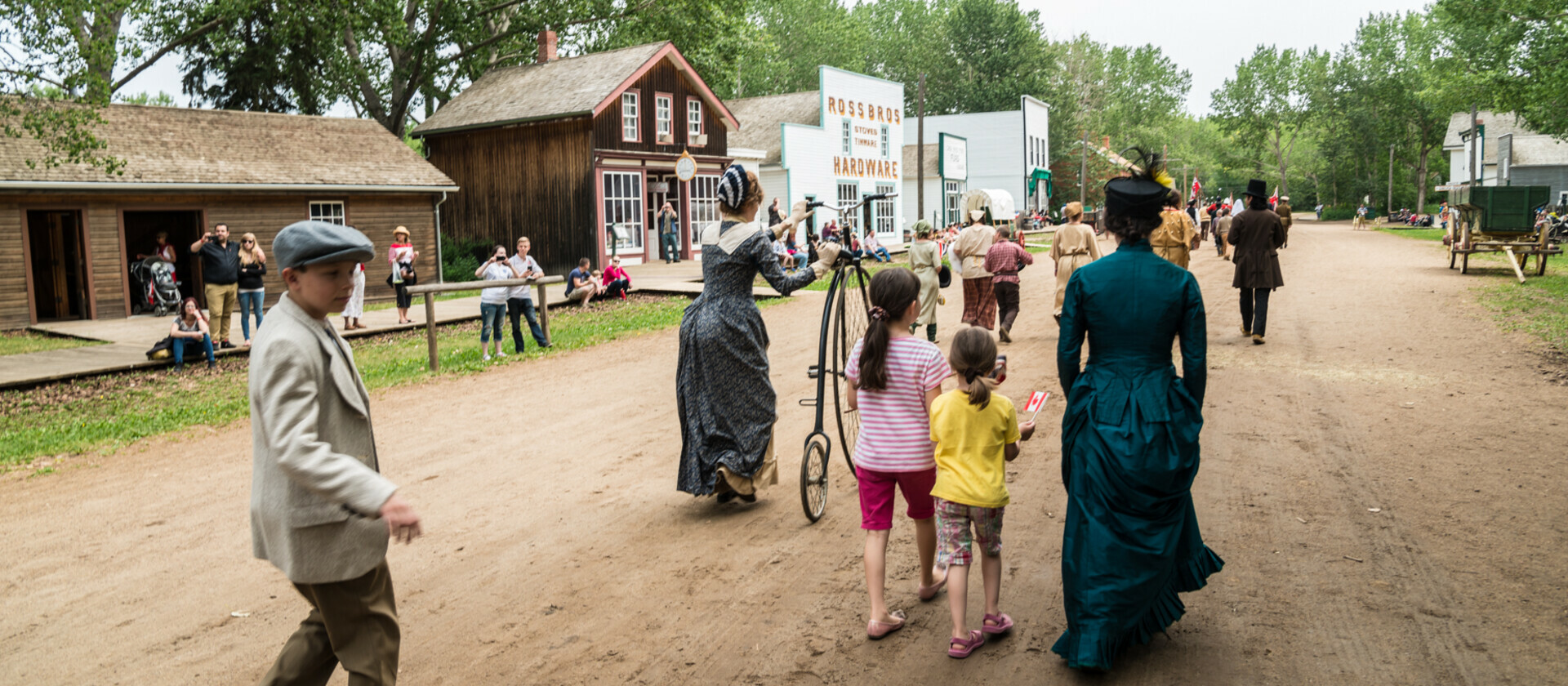 The History of Fort Edmonton Park
Fort Edmonton Park is nestled on 158 acres of wooded parkland along Edmonton's River Valley and began as a Canada Centennial reconstruction project in 1967.
Thanks to the dedicated efforts of the Rotary Club of Edmonton, the Fort Edmonton Foundation, and Fort Edmonton Management Company, the experience continues to expand on Edmonton's story.
Edmonton Classic
This is an Edmonton classic attraction. I have been going here for decades. The enthusiasm and knowledge of the staff are unmatched. The carnival rivals nearly any of the mall parking lots ones, and the price is inclusive.
5 Stars
Excellent place to go and an amazing experience!