Explore & Discover
Fort Edmonton Park offers a variety of options so you can create your own unique experience, time after time. From stories that matter to midway fun to spending time with those you love, Fort Edmonton Park has it all.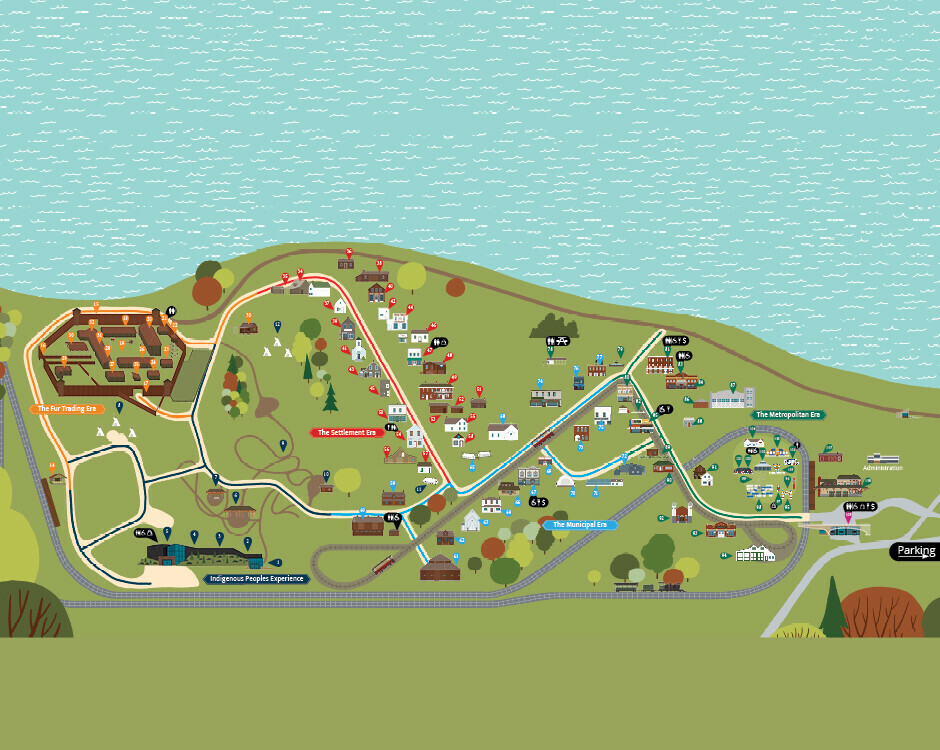 Park Map
Experience the Park from anywhere! Our map brings the attractions to you, making it easy to get around and plan your visit.
Explore the Park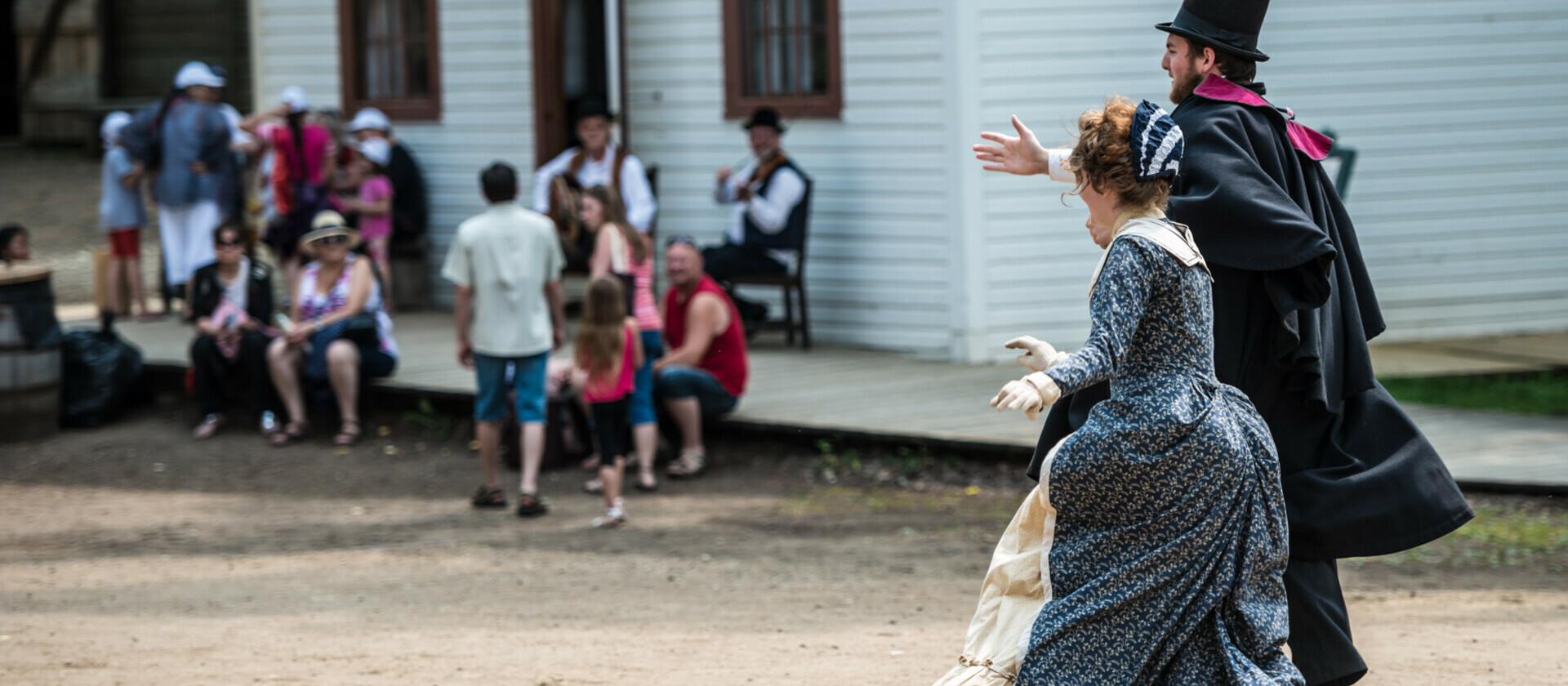 About the Park
Fort Edmonton Park is a leader in cultural tourism offering local, regional, and international guests a truly interactive and memorable experience.
Our expansive, multi-attraction space provides a community gathering place for guests, whether it be a park visit, a private function, or a special event.
Every visit is a new adventure filled with immersive and unique experiences.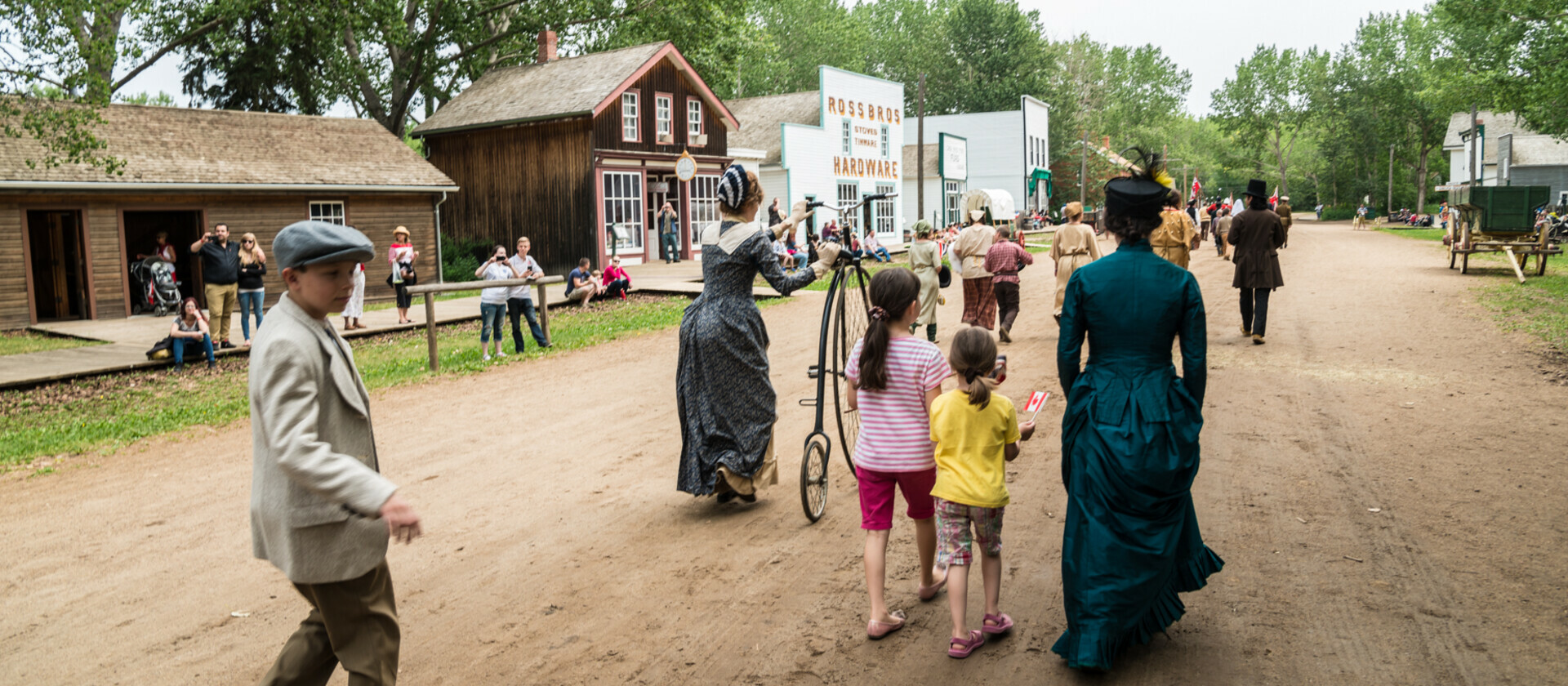 The History of Fort Edmonton Park
Fort Edmonton Park is nestled on 158 acres of wooded parkland along Edmonton's River Valley and began as a Canada Centennial reconstruction project in 1967.
Thanks to the dedicated efforts of the Rotary Club of Edmonton, the Fort Edmonton Foundation, and Fort Edmonton Management Company, the experience continues to expand on Edmonton's story.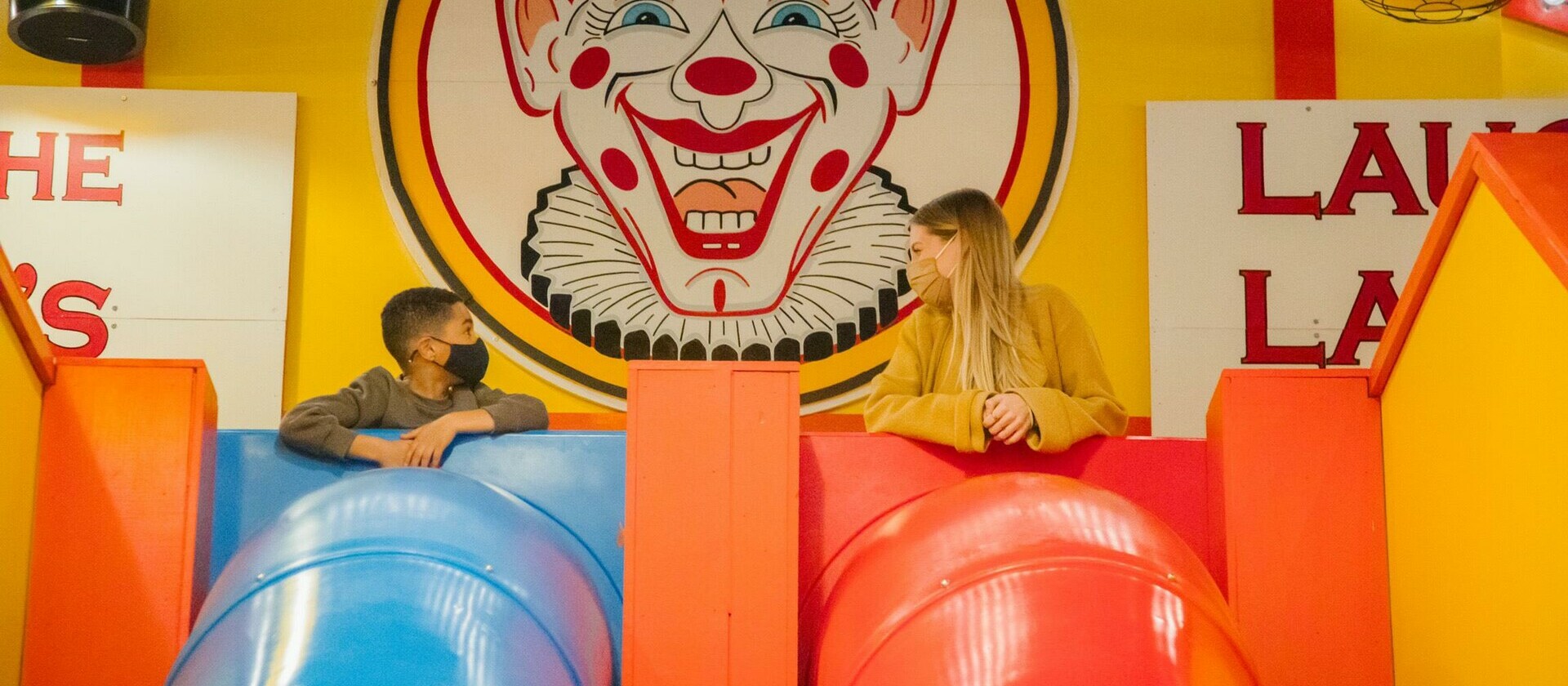 Welcome Back, Edmonton!
With $165M in enhancements, Fort Edmonton Park will welcome visitors back with a new signature exhibit, the Indigenous Peoples Experience, a new front entry plaza & admissions area and expansion of the 1920s-style midway including a new Ferris wheel, games, maze and the Cabinet of Curios exhibit.
Visitors will also enjoy enhancements to programming, wayfinding and Wi-Fi throughout the site.
Highly Recommend
Awesome place, one of the best places to visit in Edmonton with the family. You can fill your entire day with an outing here. Highly recommend buying the season pass.
Will Visit Again!
Beautiful family experience. Lots of fun for kids and adults. The train is cool and the history lessons are second to none. Will go back when I visit Edmonton again.