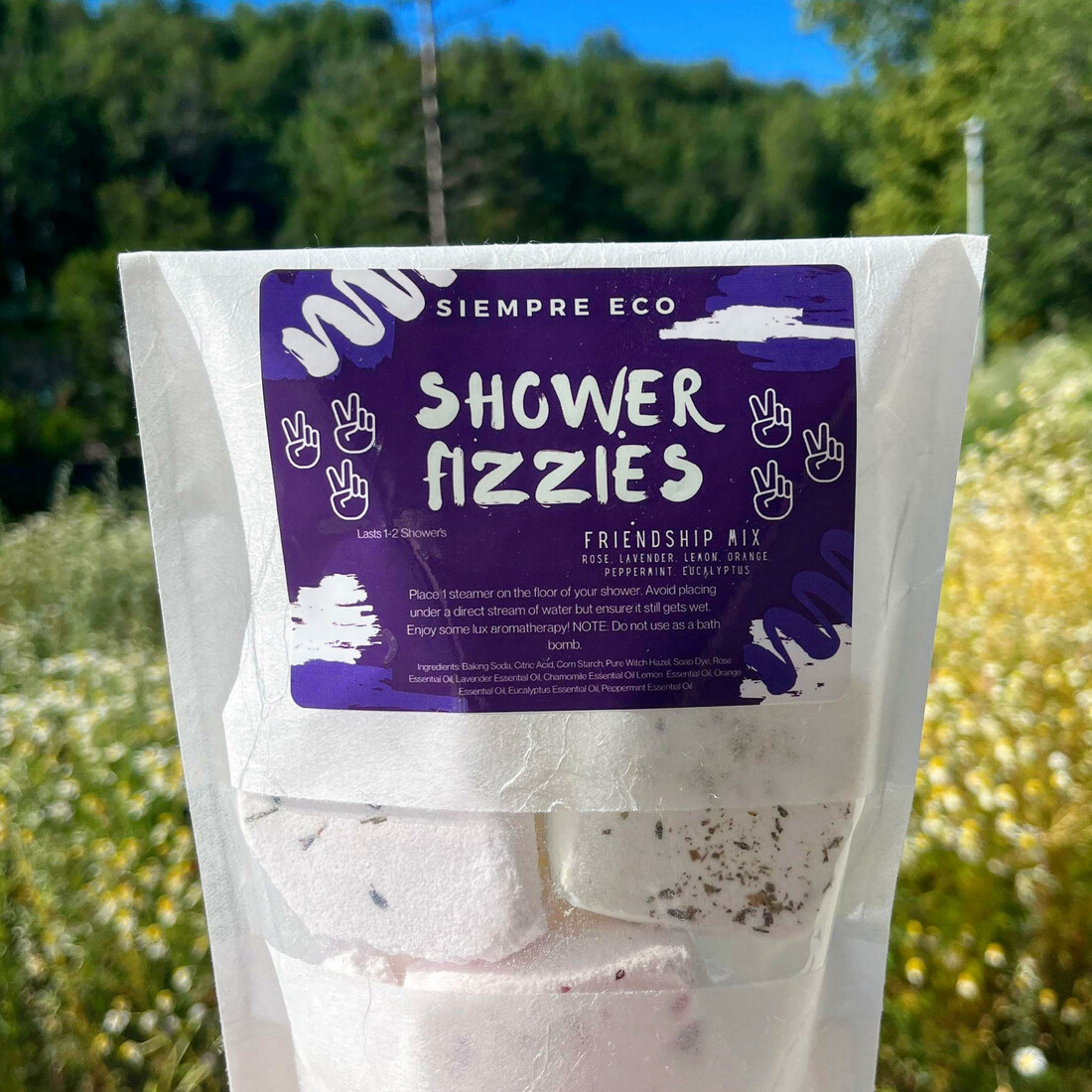 Your Official Guide to Shopping Local at Fort Edmonton Park
Shop New Local Vendors & Products at Fort Edmonton Park!
Did you know there are great local shopping opportunities right in the Edmonton River Valley? Don't miss a stop at the Front Entry Gift Shop, McDougall's General Store, or the Treasure Trove during your visit! Looking for the perfect gift or a special treat for yourself? There is something for every age and budget. Today we're highlighting a series of new local and handmade products in our retail locations at Fort Edmonton Park. 
Soapstone Carving Kits by Rubble Road Soapstone
For over 50 years, this family-owned & operated business has provided Canadians of all ages do-it-yourself soapstone carving kits made from Brazilian soapstone. Their assembled kits feature animals from all over Canada. Get your own kit today in the Front Entry Gift Shop & McDougall's General Store on 1885 Street!
Follow on Instagram
Socks by Good Luck Sock
Founded in a basement in Edmonton, Good Luck Sock has been selling socks since 2013. The start-up was even featured on Dragons' Den. Designs range from dancing bananas, hockey themes, and avocados to trains! These unique sock designs can be found in over 400 store locations across North America - one of them being the Fort Edmonton Park Front Entry Gift Shop!
Hot Tip: The company also offers a Sock of the Month Club subscription service. 
Follow on Instagram
Caramels by Kick Ass Caramels
Handmade in small batches, Kick Ass Caramels uses the freshest ingredients in their incredibly delicious, chewy caramels. Made in Edmonton, these chewy delights have long been a favourite at farmers' markets across the city and now we are proud to sell them at our Front Entry Gift Shop and in McDougall's General Store on 1885 Street.
Follow on Instagram
Chocolate Bars by The Violet Chocolate Company
Chocolatier Rebecca Grant decided to found the Violet Chocolate Company in 2012 when the chocolate shop she'd been working at closed its doors. Trained as a red seal chef, Rebecca creates chocolate with adventurous flavours, quality ingredients, and artisanal practices at her studio in south Edmonton for production.
The Violet Chocolate Company has gone on to win 37 National and 13 International Chocolate Awards, as well as gain a loyal following of chocolate fans - including us! Each bar is a true delight, get your own at the Front Entry Gift Shop! 
Follow on Instagram
Shower Fizzies, DIY Beeswax Kits, Bath Salts, Beeswax Wraps by Siempre Eco
By making house beeswax wraps and bath salts, Siempre Eco strives to reduce costs and preserve quality. Their goal is to create sustainable and accessible housewares more affordable for Canadians. The company makes its beeswax wraps and therapeutic bath salts in-house in small batches and designs other household items that add to its sustainability mission. Stop by our Front Entry Gift Shop and be sure to treat yourself to a lavender bath fizzle!
Follow on Instagram
Paint by Number Kits by Carly Gordon 
Carly Gordon is a painter with a studio right here in Edmonton with a passion for travel, creativity, and adventure. Carly graduated from OCADU with a Bachelor of Fine Arts in Drawing & Painting. Her work focuses on landscape and abstracts that showcase the many places she's travelled to and her experiences.
Prepare to get inspired to create your own masterpiece with one of Carly's colourful Paint By Number Kits - available at the Front Entry Gift Shop!
Follow on Instagram
Prints by  Raymond Biesinger Illustration
Don't miss your chance to get your hands on a Raymond Biesinger print, available in our Front Entry Gift Shop. Biesinger is Montréal based illustrator, artist, and author who has strong ties to Edmonton and Founded Edmonton's beloved Royal Bison Art & Craft Fair. Raymond has worked with the New Yorker, Pitchfork, Dwell, the Guardian, Monocle, NPR, Die Zeit, Wired and GQ.
Featured Prints:
Follow on Instagram
Hot Tip: No admission is required to visit and shop at the Front Entry Gift Shop or Cafe.
Happy Shopping! Don't forget to share your visit and tag #FortEdmontonPark!