Food Services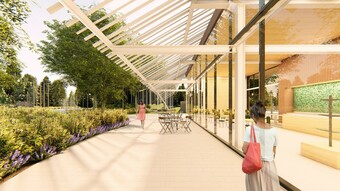 Front Entry Cafe 
Located in the new front entry building, the cafe has great grab & go options for your day at the Park.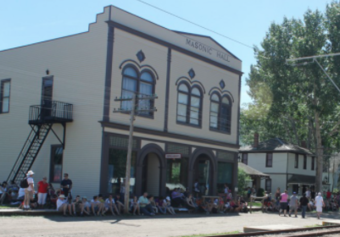 Masonic Hall
Located in the heart of 1905 Street, Masonic Hall has all your fast food favourites and some healthier choices too.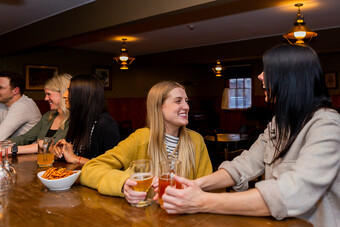 Kelly's Saloon
Gather your friends for drinks, snacks and a game of pool or darts at Kelly's Saloon on 1885 Street.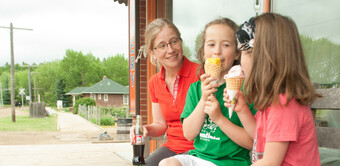 Bill's Confectionery
There's nothing better than cold ice cream on a hot day. Stop by Bill's Confectionery on 1920 Street where you're sure to find all your favourites. 
Vending Machines
There are vending machines located at the Train Station and the Trading Post
Shopping
This season, be sure to visit the following locations for candy, souvenirs, and one-of-a-kind gifts.
Front Entry Gift Shop
Your first stop and your last chance to pick up any essentials you may have forgotten at home, grab a souvenir hoodie or pick up a gift. 
Treasure Trove
What's a midway without candy? Visit the Treasure Trove for all your sweet treats. Located near the entrance to the midway in the Games Alley.  
Indigenous Peoples Experience Kiosk
Featuring items crafted by First Nations and Métis makers, you won't want to miss your chance to bring a special part of the Park home. Located near the Gathering Place in the Indigenous Peoples Experience.