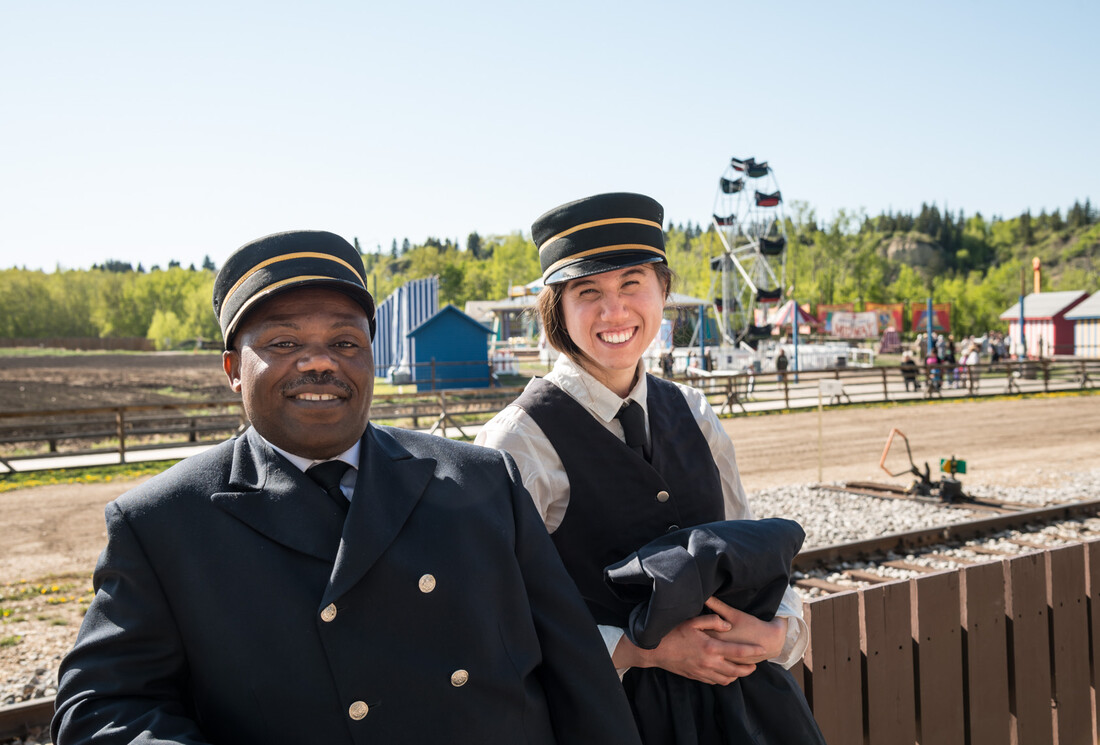 Fort Edmonton Park Front Entry Project
When we got the green light on the Expansion Project, we knew we had to make a splash with a new, welcoming front entrance. Fort Edmonton Park is more than a living history museum, it's a gathering place for our community. A place to show off our heritage and learn from the past with new visitors to the city.
The new entrance will welcome visitors to Fort Edmonton Park and provide the conveniences of a high-quality tourist attraction. It will include a new pathway and entry plaza with a café, gift shop, washrooms, ticketing and guest service.
Arrival and Approach Pathway 
We wanted visitors to feel engaged upon arrival from the parking lots and drop-off zone with an  experience that guides them through the existing mature trees and into the new Public Plaza.  
Public Plaza 
After visitors travel the Entry Pathway, they will arrive at the Public Plaza, which functions  as a large public gathering space at the park gates. In addition to ticketing, the cafe, gift  shop, guest services, and public washroom are all accessible from the plaza. 
Café 
The café will offer beverage and snack options; it will be accessible to all public to attract  visitors using the river valley and nearby spaces. The café will have extended hours and be  accessible year round. 
Gift shop 
Currently located in the Train Station, the new gift shop will be located in the plaza and will  be highly visible to visitors entering and exiting the park. 
Guest Services 
Guest Services serves as the information hub of the Front Entry area. The Guest Services  area will house stroller and wheelchair rental, lost and found storage, group ticket sales,  and a staff / volunteer room.  
Ticketing / Admission Area 
Ticket sales will be provided at staff-operated ticket windows. Ticket rates may be displayed  via digital monitors. Consideration will also be given for digital ticket kiosks to supplement  the staff operated windows in the future. Once tickets have been purchased, visitors will  move through the admission area. 
Public Washrooms 
A gender neutral washroom will be provided that meets barrier-free requirements. 
Point of Entry and Railway Crossing 
This area provides space for guests to congregate once they've passed through the point of  
entry. Visitors will be presented with a map that provides an overview of the Park. There are  
three points of departure from this area (Midway, Train Station, and 1920's Street).